Pricing Segments Module
By understanding how different Customer segments respond to pricing, a retailer is able to develop a strategy that considers the impact to their most important Customer. Activate these strategies by price zone and category.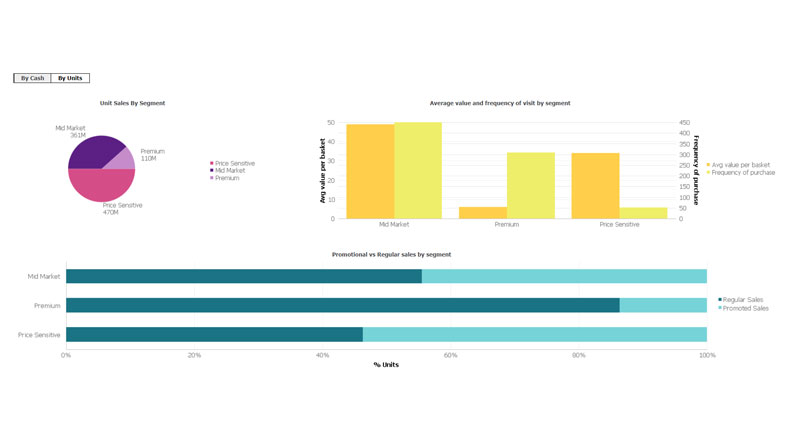 Shopper KVI Module
Quickly identify the products that have the greatest influence on your Customers' perception of value, Key Value Items (KVI), and those items that influence their perception of competitiveness, Key Competitive Items (KCI). Invest and compete where it matters allowing you to improve your price perception while improving your bottom line.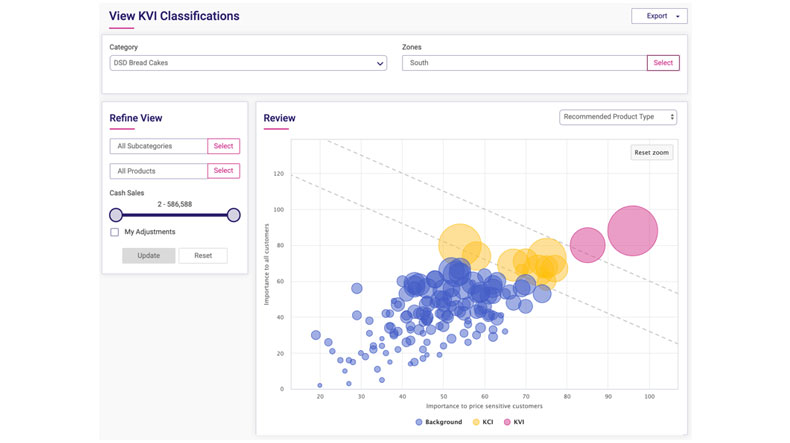 Compass Module
Rapidly analyse Customer response to promotion and pricing activity to develop a balanced strategy for which products to promote, or when to compete based only on regular price. Assign product level roles - Hi-Lo, Margin, Hybrid or Everyday Low Price – with recommended actions for each. Compare these recommendations against the performance of past promotions to align with your corporate strategy.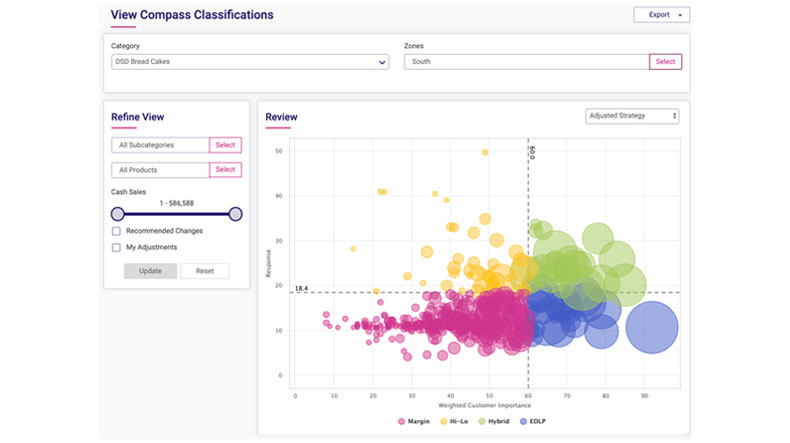 prev
next